Welcome
Welcome to River City Paint and Decorating. Our business started in 2005, however, we have been in the painting business for over 32 years. When renovating or redecorating your home, window treatments and wall coverings go hand in hand. They create a warm glow, create privacy, and offer shade or shelter from harsh elements outside.
We are part of your community and offer a great shop-at-home experience. We offer color consultation, design services, window treatments including many different styles of blinds, shades, shutters, and drapery.
Contact us today for an in-home consultation.
Featured Product
Conquest Atta LX Aluminum Blinds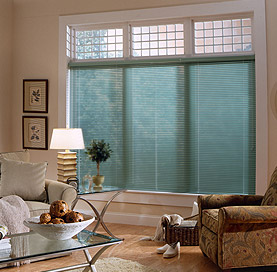 Our ConQuest Atta LX 1" aluminum blind features the sleek LX head rail with an integrated valance. This top of the line aluminum blind is an excellent choice for a refined and beautifully elegant look for your window treatment. ConQuest Atta LX miniblinds feature durable, heavy 8-gauge aluminum slats in over 15 of today's most popular designer colors. Durable hardware includes a dual light blocking steel head rail and enclosed bottom rail, with a built-in valance and color-coordinated components.