Welcome
Welcome to River City Paint and Decorating. Our business started in 2005, however, we have been in the painting business for over 32 years. When renovating or redecorating your home, window treatments and wall coverings go hand in hand. They create a warm glow, create privacy, and offer shade or shelter from harsh elements outside.
We are part of your community and offer a great shop-at-home experience. We offer color consultation, design services, window treatments including many different styles of blinds, shades, shutters, and drapery.
Contact us today for an in-home consultation.
Featured Product
Motorized Lift System for Roller Shades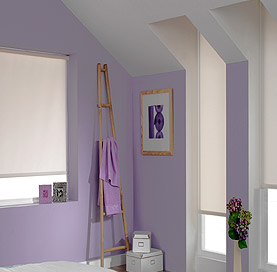 Melhanna Roller Shades can utilize the LR700 motorized lift system. These products can be operated with either the battery power or hard wire powered hand held remote and utilize either infrared, radio frequency or Z-Wave receiver options. The LR700 is available for use with standard roller or cassette systems. Existing shades can be retro-fitted.